Did you know that the President of the Republic of Indonesia, Mr. Joko Widodo, has a YouTube account to show videos of the ongoing development in Indonesia? Well, interestingly, in one of the vlogs uploaded by Mr. Jokowi, he displayed a video that promoted one of Indonesia's leading tourism destinations entitled "The Beauty of Mandalika." Curious as to what this beauty has to offer? Here are 5 privileges owned by Mandalika, Lombok, West Nusa Tenggara.
Read Also : Destinations with a Million Enchantments in Mandalika, Lombok
Mandalika has a unique history and culture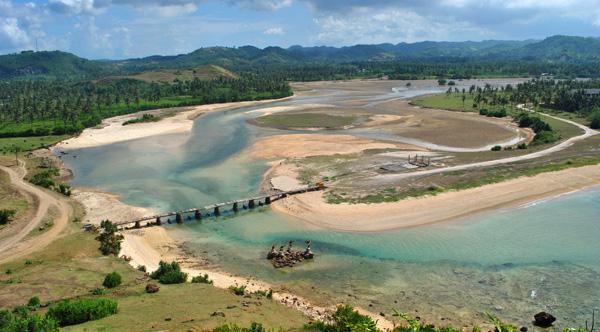 The name Mandalika comes from the folklore of the Sasak tribe, which is a native of the island of Lombok. Once upon a time, it was said that a daughter named Princess Mandalika was beautiful in appearance and kind. The more mature she became, many young men and princes fell in love and sought to make the princess their wife. Her father left the decision entirely to the daughter. After meditating, Princess Mandalika said that she did not want an altercation to happen and decided to jump down the cliff and disappear in the waves. To commemorate this, residents annually hold the Bau Nyale Festival, where the main activity is catching nyale (worms), which are believed to be the incarnation of Princess Mandalika. In addition to these activities, the Bau Nyale Festival was also enlivened with drama performances and musical performances.
Mandalika has five beautiful beaches that you must visit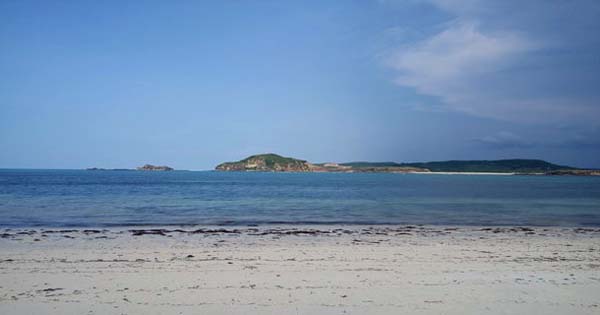 The Mandalika Lombok area has an area of about 1,034 hectares, with five beautiful beaches stretching from east to west. The five beaches are Kuta Lombok Beach with white sand, clear seawater, and a hill view background; Seger Beach, which is used to celebrate the Bau Nyale Festival; Serenting Beach, Tanjung Aan Beach, and Gerupuk Beach, which is suitable for surfing fans. In addition to marine tourism, Mandalika also presents other tourist destinations such as Merese Hill, which allows you to see the beauty of Mandalika from a height, and Payung Stone, a natural erosion rock shaped like an umbrella bud.
The beauty of Mandalika is comparable to the island of Bali
Although the tours in Mandalika tend to be new to your ears, the beauty and scenery offered by beaches and other tours are comparable to the island of Bali. It can even be ascertained that Mandalika offers better tranquility and cleanliness than the island of Bali because this area is still not visited by many tourists.
Can interact with the indigenous tribes of the island of Lombok
Not far from the Mandalika Lombok location, you will find the Sade Traditional Village and the Ende Traditional Village, which are the areas where the native Lombok tribe lives, namely the Sasak tribe. You can do several activities in the village such as learning to weave cloth, watching cultural attractions, interacting with the natives, and enjoying the uniqueness shown in the architecture of the local buildings.
Mandalika is included in 11 SEZs in Indonesia
You don't need to worry about lodging facilities at Mandalika Lombok. Since October 2017, Mandalika has officially become one of Indonesia's Special Economic Zones (SEZ). With the development of Mandalika into an SEZ, local and foreign investors will undoubtedly begin to arrive. In the future, Mandalika plans to have 10,000 hotel rooms with five-star quality, world-class racing circuits, and convention centers.
There are many privileges that Mandalika Lombok has, especially now that Mandalika tourism is being intensively echoed in the world of national and international tourism. To add unforgettable moments to your vacation while in Mandalika Lombok, you can stay at a hotel or villa by the beach. One of the lodgings in Mandalika that you can try is the Innit Lombok. Innit Lombok is a beachfront resort in Ekas Bay. Innit offers a luxury private beach experience by staying in The Bridge Hotel or owning a beachfront villa. It starts from USD 375.000. Own your beachfront villa at Innit Hotels & Resorts now and experience more than just a holiday!